Dermatologist-formulated
Long-Term Skin Health
Science-First Formulations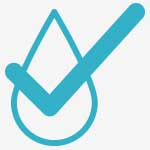 Global Safety Standards
Linder Health is the culmination of decades of experience in the aesthetics industry. We've taken everything we've learned to formulate a line of products that will do more for your skin.
See The Science
THE CORE FOUR: FOUNDATIONAL & UNIVERSAL
FORMULATED WITH DECADES OF EXPERIENCE
Jennifer Linder, MD, FAAD
Founder
Dr. Linder is a board-certified dermatologist, a trained Mohs skin cancer surgeon, a chemist, and a bio-engineer. She has over 20 years experience in applied dermatology and aesthetics practices, research & development, and clinical trials.
Dr. Ivana Veljkovic, PhD
Chief Scientific Officer
Dr. Veljkovic is an organic chemist and an industry leader in modern aesthetics research and product development. With over 15 years experience in the skin health space, she is credited with developing over 100 professional skincare products.