IT'S ALL ABOUT SKIN HEALTH
Formulated by a board-certified dermatologist and PhD organic chemist, each of our products is intentionally developed as a foundational step to provide visible results, and to improve the long-term health of your skin. 
Healthier skin means fewer visible and underlying concerns.
To do this, we focus on the science. Every formula is developed with the latest clinically-backed research, scientifically-proven ingredients, and pharmaceutical-grade technologies.
Jennifer Linder, M.D., F.A.A.D
Founder
Dr. Linder is a board-certified dermatologist, a trained Mohs skin cancer surgeon, a chemist, and a bio-engineer. She has over 20 years experience in applied dermatology and aesthetics practices, research & development, and clinical trials.
Dr. Ivana Veljkovic, P.h.D
Chief Scientific Officer
Dr. Veljkovic is an organic chemist and an industry leader in research and product development. With over 15 years experience in the skin health space, she is credited with developing over 100 professional skincare products.
BETTER TOGETHER
Long-term skin health starts in the treatment room, and your aesthetic's partner is your greatest skin health asset. That's why we partner with aesthetics professionals around the world, providing them with next-generation chemical peels and professional treatments, and advanced education focused on addressing the root cause of aging. 
Your Aesthetics Partner
Aesthetics professionals are armed with a deep understanding of how skin functions, what causes specific concerns, and how to target underlying issues. Your partner will tailor treatments to give you long-lasting results beyond what you can achieve at home.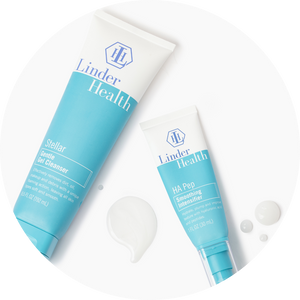 Your Skin Health Regimen
At-home skincare is all about consistency and maintenance. Implementing a regimen with products recommended by your aesthetic's partner will extend the benefits of your professional treatments and maintain the health of your skin between appointments