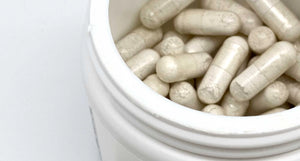 HELP RELIEVE EVERYDAY STRESS
Help the body cope with feelings of stress and unwanted mood changes*
Help calm the mind and relax the body so you can wind down and recharge*
Help nourish the nervous system, and regulate cortisol, serotonin, and dopamine levels*
What's Inside
MAGNESIUM
Magnesium, naturally derived from leafy greens, nuts, and seeds, regulates stress hormones and activates calm receptors in the brain.
Valerian root
Valerian root, derived from the Valeriana officinalis plant, helps to regulate nerve cells and promote a sense of calm and relaxation.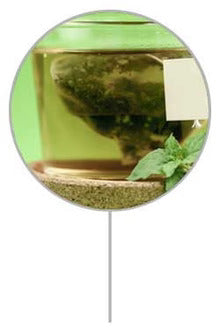 GABA
GABA, found naturally in tea, brown rice, and vegetables, regulates the nervous system and activates calm receptors in the brain. 
B Vitamins
B6 and B12, found in meat, poultry, and fish, improve mood and the ability to cope with stress, and help support a healthy nervous system.
Recommended dose
Take 2 capsules as needed
*The statements on this website have not been evaluated by the Food and Drug Administration. Our products are not intended to diagnose, treat, cure or prevent any disease. The information on this website is designed for educational purposes only. It is not intended to be a substitute for informed medical advice. Please consult a doctor with any questions or concerns you might have regarding your health.